Good morning back to my normal time to get this out.  Yesterday was just my usual work and today more of same….Have lots of things to list before I sleep.
Christmas is a time when you get homesick — even when you're home. ~Carol Nelson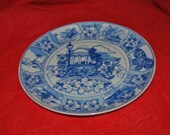 Honorable mention:  (I haven't been here yet, but the lovely lady showed us inside even though they were closing down for the day and we promised her and ourselves we'd eat here next trip to Sanford  http://www.sanfordfl.gov/index.aspx?page=53: )
ZORBA'S RESTAURANT                                             http://zorbasgreekfood.com/
115 E. 1st St.                                                                                                              Sanford 32771
Chef Tony is a native of the island Lesvos, Greece  http://www.lesvos.com/ . He has worked, operated, and owned several restaurants in Connecticut and Massachusetts. He brings his 30 plus years of expertise to Central Florida.
The menu is huge and includes Italian pastas as well as pizzas as well as a full Greek menu with even baklava, Greek Coffee, beer and wine and Ghalaktoboureko (Unlike mille-feuille, which it otherwise resembles, the custard is baked with the pastry, not added afterwards.)
Christmas is the gentlest, loveliest festival of the revolving year — and yet, for all that, when it speaks, its voice has strong authority. ~W.J. Cameron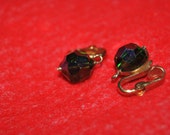 Diana discusses Sam as Jamie
The best of all gifts around any Christmas tree: the presence of a happy family all wrapped up in each other. ~Burton Hillis
Suggested Adventure in January
On the Left is Melissa Menzer and on the right Mary Shaw taken at Jeanne Taylor Folk Art Gallery
www.jtfolkart.com
–Mary is the gallery manager.
ON JAN. 30, 2016 Melissa Menzer (on the left two pictures up) is putting on a workshop:
9:30 – 4 PM
Create nostalgic keepsakes nestled inside a 1950's miniature container.
Folk Artist Ms. Menzer will share her sculpting techniques
and access to her stash of vintage goodies
Create an animal of your choice.
Each participant will receive an antique box, cup or unique container to build their vignette in
Access to Melissa's collection of jewelry and miniature goodies
plus all supplies
and a delightful lunch buffet straight from the kitschy 50s.
Space is limited:  407-323-2774 for early registration.
Cost $150
Located
Jeanne Taylor Folk Art Gallery
211 E. 1st St.
Sanford, Fl.
Christmas is a necessity. There has to be at least one day of the year to remind us that we're here for something else besides ourselves. ~Eric Sevareid
Most of the pictures today are from stores in Clermont
Our hearts grow tender with childhood memories and love of kindred, and we are better throughout the year for having, in spirit, become a child again at Christmas-time. ~Laura Ingalls Wilder
TODAY WE'RE DOING SOME CHRISTMAS iDEAS:
FIRST:  Alternative Gifts. 
How about a special event gift before or after the holiday with your best friend, girl, parents–the list is endless:
For instance Birmingham UK has:  THE HOLLYWOOD BALL 2015
Included in the party package:
Red carpet entrance
Pre-dinner entertainment
Sumptuous three course meal
Spectacular live show
Party games, dance competitions and prizes
Top DJ and disco
Charity casino*
*Optional item on the evening, a small charge applies
Treat a friend or two to a bash like you were the star of the world.
Or in Boston you can take your friends for fun and games while contributing to a charity.
Date(s) – 12/02/2015 – 01/03/2016
All Day
Don't miss out on your favorite holiday shows this year! Mayor's Holiday Special, presented by Highland Street Foundation and produced by nonprofit ArtsBoston, features great deals to over 100 holiday shows, a $10 dining coupon and an online calendar of free festivities throughout the city. Save big on local favorites including Boston Ballet's The Nutcracker, Black Nativity presented by National Center of Afro-American Artists, and Anthony William's 15th Anniversary of the Urban Nutcracker. Plus great gift ideas for holiday week and beyond including Tony Award winning Pippin, Disney on Ice Treasure Trove, Blue Man Group and so much more! Visit MayorsHoliday.com for tickets!
Or GIVE THEM A GIFT OF A PLACE & YOUR TIME
For instance if you live near-by or have kids that have been begging set up a trip to Disney, or Universal or Sea World.  Give them a certificate (you can find some on line that you can mock up) that give the place and even better date and time you'll take them to their desired destination (you might want to throw in some other items for younger children as this summer going to Florida for the parks might be a bit disappointing when they were expecting more of a hands on and immediate gift. )
May Peace be your gift at Christmas and your blessing all year through! ~Author Unknown
Or give a gift of your time:  Have an elderly neighbor who can't keep their lawn up as good as they use to—Give them a certificate for what ever hours you can spare in the next year and include it with some candy or cookies or fruit basket to further brighten up their day).     This is an especially great way to give help to those persons who are too proud to ask.
Christmas is the season for kindling the fire of hospitality in the hall, the genial flame of charity in the heart.  ~Washington Irving
DON'T FORGET THOSE 4-LEGGED FRIENDS
For your pups:     Soft and fuzzy animals of all sizes (for the small as well as tall critter in your life) stuffed animals
Chew bones—they even have bacon scented ones.
and for the dog who has everything:
This dog collar features an 8.5-carat sapphire as its centerpiece and  600 handset diamonds with a sturdy yet fashionable ostrich leather band, the Amour de la Mer  is only $899,000,  Or you could get Amour collar from the same jewelry collection for more than $3 million ("Bugatti of dog collars.")  http://www.dogster.com/lifestyle/holiday-gift-guide-expensive-pampered-pooch-luxury-dog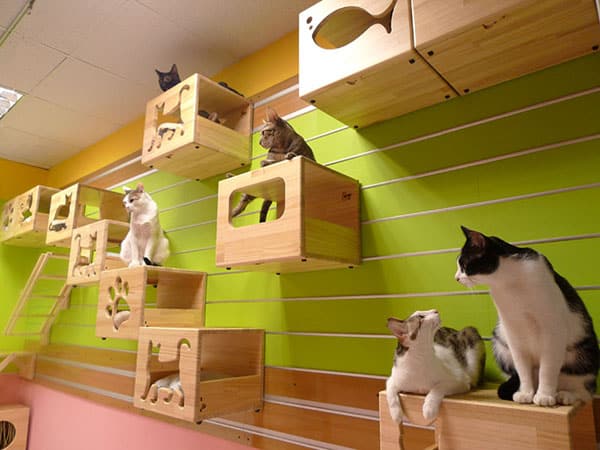 Cat's are less decorative and more practical:  Here's an extraordinary climbing wall that's stylish, fanciful and can be customized for your cat's exquisite tastes. The Catswall is a modular aluminum wall hanging system. It includes a five-by-five-foot slat wall, three cozy boxes with cheeky cutouts, a ladder, a set of steps, and four Catspassages that are perfect platforms for jumping. Get your Catswall system, starting at just $1,159. (not to mention cheaper).  http://www.catster.com/lifestyle/holiday-gift-guide-expensive-pampered-cat-luxury-cats-gifts
Gifts of time and love are surely the basic ingredients of a truly merry Christmas. ~Peg Bracken
And don't forget to up date your Christmas play list to help get and  keep you in the mood:
JINGLE BELLS by James Taylor
ELF'S LAMENT by Barenaked Ladies
WHITE CHRISTMAS by Otis Redding
SILVER BELL by She & Him
CHRISTMAS ISLAND by Leon Redbone
SANTA CLAUS IS COMIN' TO TOWN by Bruce Springstein
WONDERFUL CHRISTMASTIME by The Shins
SLEIGH RIDE by Elsa Fitzgerald
WINTER WONDERLAND by Harry Connick Jr
Public Family Style December/January
Isn't it funny that at Christmas something in you gets so lonely for — I don't know what exactly, but it's something that you don't mind so much not having at other times. ~Kate L. Bosher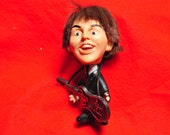 Instead of being a time of unusual behavior, Christmas is perhaps the only time in the year when people can obey their natural impulses and express their true sentiments without feeling self-conscious and, perhaps, foolish. Christmas, in short, is about the only chance a man has to be himself. ~Francis C. Farley